Walter Lewis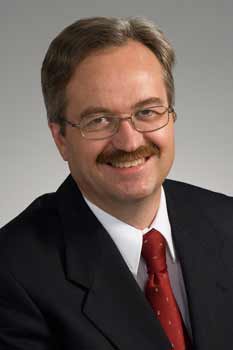 Walter Lewis took up diving in 1990 specifically to dive on the wreck of the CORNWALL.  At Shipwrecks '95, he did a presentation on the wreck, which was subsequently the subject of The River Palace, co-authored with Rick Neilson and published by Dundurn Press in 2008.  In the following year, he and Rick were awarded the S.O.S. Marine Heritage Award.  In 2011 Walter was named Great Lakes Historian of the Year, an award presented by the Marine Historical Society of Detroit. He is known to many in the Great Lakes community for the website he manages:

 http://www.MaritimeHistoryOfTheGreatLakes.ca 

which presents the raw materials of history, gathered through the work of many researchers, particularly those interested in shipwrecks.  He has spoken to a wide variety of people, including passengers on a Great Lakes cruise ship while at sea, an audience far less interested in wrecks than those attending Shipwrecks 2015. 
Survivors: The Great Storm of 1913
Most of the commemorations of the Great Storm of 1913 are focused on the sailors who lost their lives and some of the largest ships ever lost on the Great Lakes.  This presentation celebrates the survivors. Some of them ended up ashore, to be salvaged and put back to work. Others found a corner of the Lakes to lie up in or limped into port coated in ice.  A number of the steamers survived this storm only to be lost on one or even two other occasions. There are shallow wrecks and deep wrecks, and even one in Italian waters.    

This presentation was originally assembled with Jay Bascom, Ron Beaupre and Skip Meier for the Toronto Marine Historical Society.  The 250-slide, five hour version has been ruthlessly edited into a 40 minute version which includes all the good stories of 20 ships, their experiences during the storm and their subsequent fates.

Boats passing through St. Marie, Canada (courtesy Ron Beaupre)
The MAJOR after conversion to a floating dry dock at Midland, ON  (Bascom collection)

Wheel of the W. C. Franz
(courtesy Dave Trotter)

The remains of the Point Aux Barques life saving station after the storm (Library of Congress)